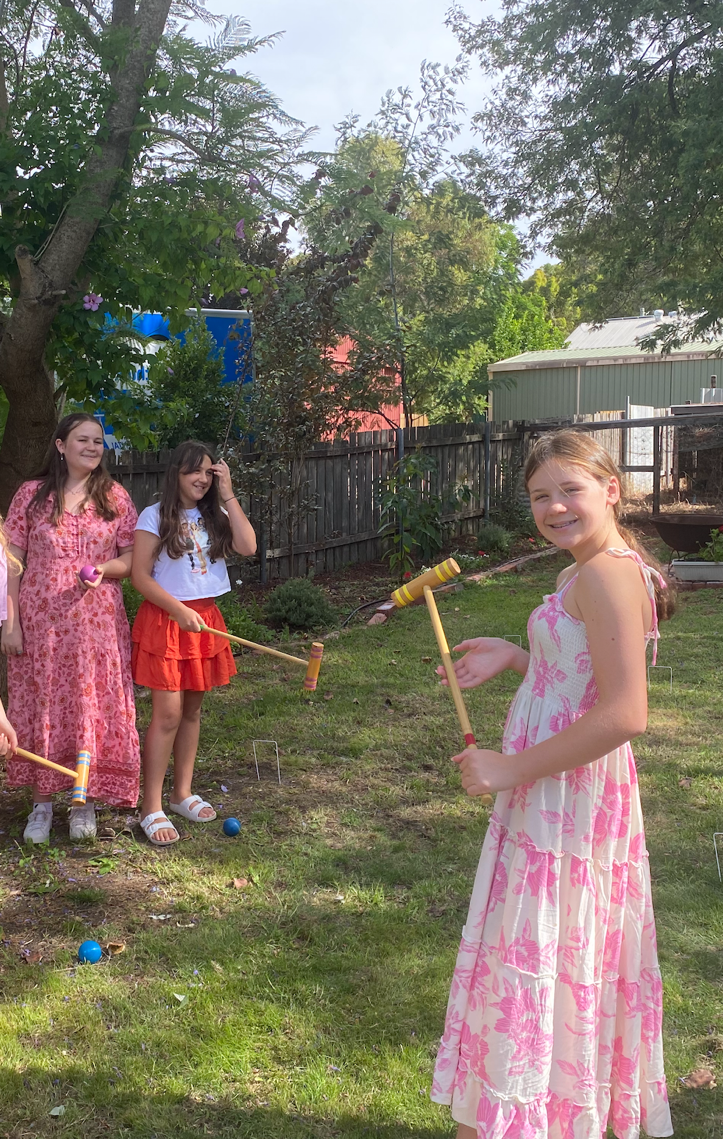 Who are owners of The Blue Cottages?

The Blue Cottages are owned by husband-and-wife team Melanie  and Stephen Chandler. Melanie grew up in the southwest of Western Australia, in a federation home. This began her love affair with heritage listed homes. Having completed an interior design degree in Sydney she returned and purchased Boddington Retreat in 2007. She enjoyed spending weekends in Boddington, renovating the property and walking along the Hotham River each morning.
In 2016 Melanie and Stephen got married and purchased their first house together and called it Dwellingup Retreat. Stephen grew up in Bath in the UK and was a carpenter, so he got to work and renovating the house back to its former glory. While Melanie worked on the interiors and the garden. They didn't find it easy as the garden consisted of hard gravel and clay. But they loved relaxing on the front veranda in the evenings.
This inspired Stephen to purchase a third house in Balingup at the beginning of 2021.Since that time they have renovated Balingup Retreat. Stephen decided to paint all the houses blue as it reminded him of the seaside towns in the UK. In 2022 they launched The Blue Cottages to provide an escape for like-minded couples and families to spend a well-earned break from the city.
The Blue Cottages can be found in scenic country towns in Western Australia.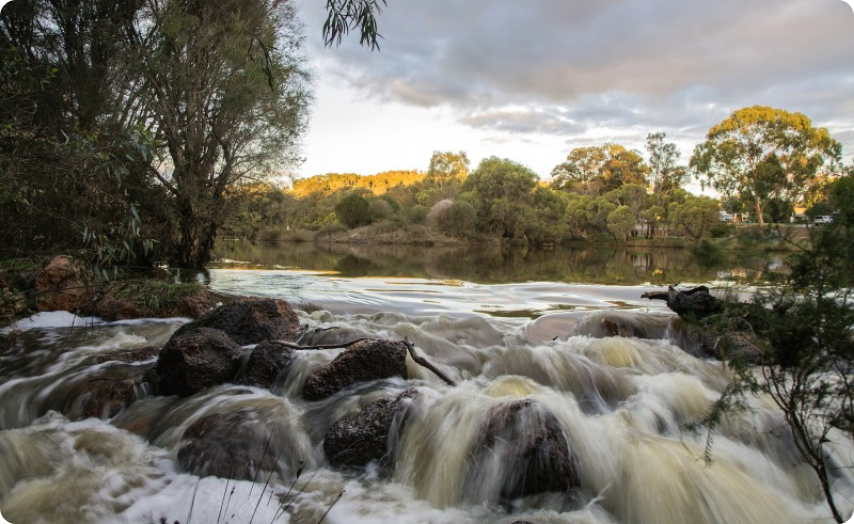 Boddington is located one hour and a half from Perth on Albany Highway. Nestled between rolling hills of forests and the banks of the Hotham River. Boddington combines country charm with wide-open spaces. Country pubs, riverside barbecues, beautiful landscapes, walking trails, arts and culture, and friendly locals all make Boddington the perfect country adventure. To find out more about what Boddington has to offer click here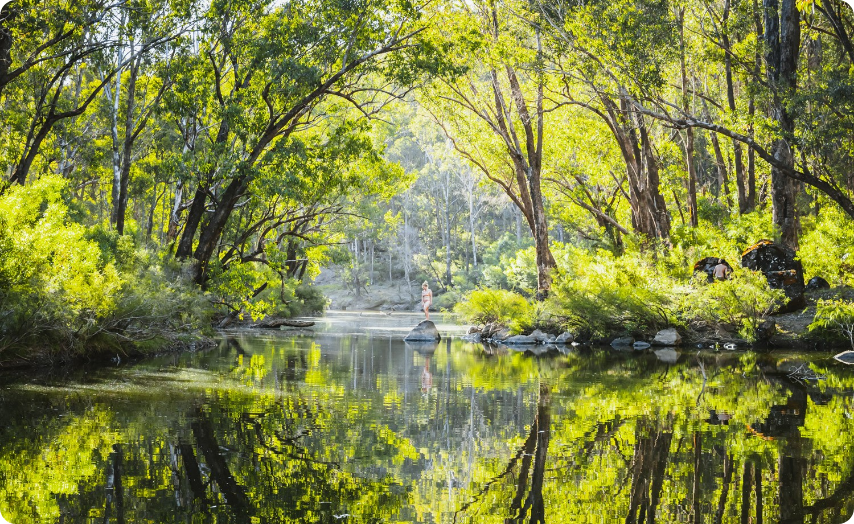 Dwellingup is located 97 km south of Perth. It is a small settlement situated on top of an escarpment and, as a typical timber town, it is surrounded by a state forest.  The town is an excellent base from which to go hiking, wildflower sighting, bird watching, or picnicking. The Bibbulmun Track (a world-class 1,000-kilometre walking trail) passes through the Dwellingup Shire. To find out more about what Dwellingup has to offer click here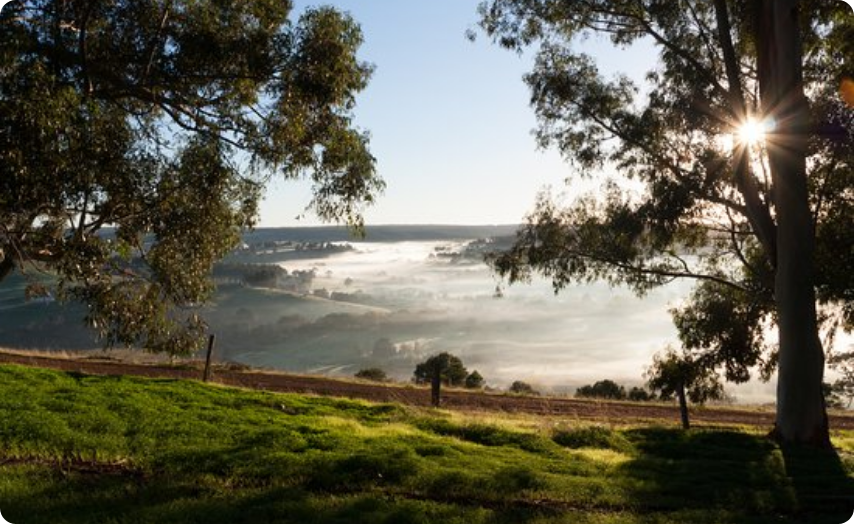 Balingup is a small but vibrant village, in the Bunbury/Geographe tourist region and is nestled amongst rolling hills at the northern entrance to the Blackwood River Valley. Balingup is a comfortable two and half hours southwest of Perth, Western Australia, in the picturesque Shire of Donnybrook. It is surrounded by vast expanses of native forest interspersed with orchards, vineyards, and farmland. To find out more about what Balingup has to offer click here  
The Blue Cottages Mission

The Blue Cottages have been designed to provide upmarket and homely short-term accommodation at affordable pricing in self-contained homes in the Southwest of Western Australia.
The cottages have been renovated to provide everything that is required at your home away from home. All three houses are located next to major tourist attractions such as walking and riding trails and will you  to enjoy the great outdoors and reconnect with family and friends.